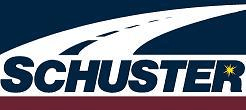 Now Hiring Class A CDL Truck Drivers - Over The Road - Excellent Home Time In The Carson City, NV Area!
Overview
Don't take our word for it. Take Mark's word for it at Trucking Answers! We treat our drivers the way they want to be treated and we know because our President is one too. With less than a 40% turnover rate, no driver facing camera and no forced routing are drivers are staying around for the long hauls.

We offer excellent pay, top-of-the-line equipment, and terrific benefits for our Class A CDL truck drivers. We are proud of our history and our reputation within the trucking industry and strive to hire the most professional and quality Class A CDL truck drivers. Schuster makes its Class A CDL truck driver selection with both safety and efficiency in mind.

We deliver customer products with dedicated efficiency and steadfast stability. We work to balance a positive work environment, solid home life, strong customer affiliations, and respected peer relations.

We set ourselves apart from other trucking companies in so many ways, from a fantastic wellness program to amazing support staff, and of course, numerous benefits.
JOIN THE SCHUSTER CDL TRUCK DRIVER TEAM:
• Up to $.53 CPM
• $50 East Coast Pay
• $40 per Billable Stop Charge
• $150 Border Crossing Pay
• Great Detention Pay
• Direct Deposit
• 401K
• Excellent Health, Dental, and Vision Insurance
• Paid Orientation
• 2,500-3,000+ miles per week
• Excellent Home Time; out 10-21 days (depending on where you live)
• Fuel Mileage Incentives
• Referral Bonus
• Yearly Longevity Bonus
• Pre-Pass Elite
• Cat Scale Mobile
• Transflo Mobile +
• Assigned Late Model Trucks
• Pet Friendly
• 24/7 Dispatch

TRUCK DRIVER QUALIFICATIONS:
• Current Class A CDL license
• At least 6 months verifiable truck driving experience
• Be at least 21 years of age
• Must remain accident and ticket free for first 2 months of employment
• A stable and satisfactory work experience
• Good driving record
• Pass DOT medical, Drug & Physical requirements




Click to Apply Now!

Schuster Company is an EOE
Schuster
Schuster
844-361-8543
Schuster was started in 1956 by Orville Schuster with a single truck hauling grain around Sioux City, Iowa. As Schuster grew Orville expanded the business to include refrigerated and dry van services. The name was changed from Schuster Grain to Schuster Company to reflect his expanding business. Schuster continues to be family owned and operated today.
Schuster features exceptionally well maintained late model equipment, LeMars Truck and Trailer shop with 10 bays for in house maintenance, an on site washday and Fuel Island, and 350 full and part time drivers and owner operators. Our staff also includes 10 dispatchers, 10 backhaul and customer support coordinators, and 20 office personnel. Orville's dream to develop Schuster into a premiere shipping company is being realized today as we are a leader in the shipping industry.
Call or Apply Today to Find Out More!
Schuster's Hiring Area
CA

CO

GA

IA

IL

IN

KS

KY

MD

MI

MN

MO

NC

NE

NJ

NV

NY

OH

OK

PA

SC

SD

TN

TX

VA

WI

WV
Benefits
Health Insurance
Vision Insurance
Dental Insurance
Life Insurance
Retirement Plan
Paid Vacation
Paid Weekly
Pickup/Drop Pay
Direct Deposit
Paid Orientation
---